Order by 2:00pm (CST) to Ship Today

:
h :
min :
sec
The latest revolution in full-color digital photo printing is here: Impressa® IP60 Digital Photo Printer! This professional-grade printer was designed specifically use with entertainment-based applications, including but not limited to:
Amusement parks

Family fun centers

Location based entertainment facilities

Landmark sites

Other event and attraction applications
Using new, highly-advanced inkjet technology, Impressa IP60 has many advantages over traditional dye-sublimation photo printers:
Fastest Printing: 2x6 photo strips in 3.5 seconds; 4x6 photos in 7 seconds, and 6x8 photos in 14 seconds
Lightest Weight: IP60 weighs just 8 lbs. (3.6 kg)
Highest Print Resolution: up to 1200 x 4800 dpi—compare that to 300 dpi on dye-sub!
Low Cost/Print: IP60 averages $0.12 (USD) per 4x6 photo
Most Versatile: print 2x6, 4x6, 6x6, 6x8, 6x12, 6x18, 6x24 (yes, panoramas!) without changing supplies
Widest Range of Substrates: gloss, matte, luster, woven, repositionable adhesive, you name it!
Easy to Load: simply snap in a cartridge and drop in your paper without dealing with unruly ribbons
Designed & Built in USA: Primera is one of the only major printer manufacturers that still builds its products in the USA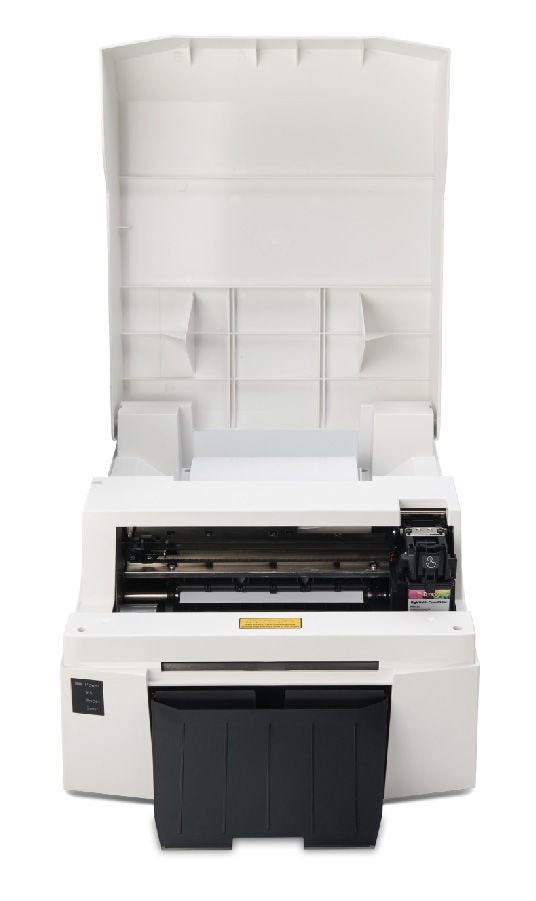 Interested in learning more about incorporating IP60 into your entertainment site? Contact us today for details!