Accurately Label Your Bottles & Cans
At Up to 1200 Per Hour!
Need a better way to apply your labels? Primera's AP-Series Label Applicators
are designed to apply labels fast, straight and smooth.
Three Models:
AP360 - applies single labels to round containers
AP362 - applies front and back labels to round containers
AP550 - applies labels to square bottles or flat or tapered surfaces
Have questions or need more information?
People
love

our products!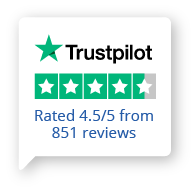 Should've bought one sooner
I've been contemplating an AP362 for way too long and finally went for it, and it's revolutionized
our packaging ability. The phone call to purchase was painless, shipping was fast, the packing was excellent.
Set up took a few minutes and after only a few bottles (my own error), I was applying 2-piece labels
with ease, straight, wrinkle-free and as fast as I can fill. Best money I've spent in a long time.
- Jake S.