Skriv ut og bruk dine egne produktetiketter
Primera etikettskrivere
i farger og etikettapplikatorer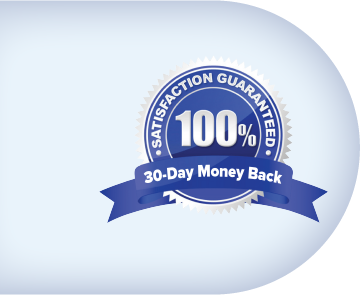 Gratis frakt
Gratis internasjonal frakt på
bestillinger over 250 dollar

Pengene tilbake
Pengene tilbake
30-dagers, 100 %
fornøydhetsgaranti.

Gratis kundestøtte
Tilgjengelig man-fre 07:00 til 22:00 CST (-5 GMT),
lørdag 11:00 - 20:00 CST (-5 GMT)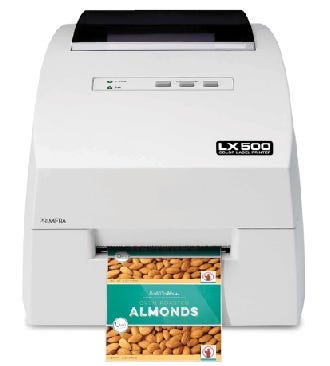 PRIMERA LX500
Etikettskriver i farger
Opptil 1000 etiketter / dag
Skriver ut etiketter opptil 63 mm (2,5") per sekund
Skriver ut etiketter opptil 114 mm (4,25") brede
Valgfri etikettkutter
NY PRIMERA LX610
Etikettskriver i farger med plotter og skjæremaskin
Revolusjonerende nye Lx610 skriver ut og kutter
etiketter i alle størrelser eller former
Opptil 3000 etiketter / dag
Maks utskriftsbredde 104 mm (4,1") (skjærekutting), 127 mm (5") (forhåndsskjærte etiketter)
Automatisk, innebygd skjæremaskin
Skriver ut etiketter opptil 114 mm (4,5") per sekund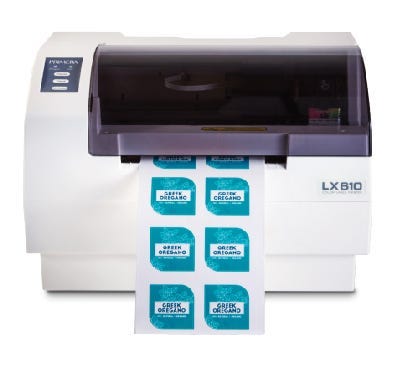 Trenger du å skrive ut større etiketter med høyere kapasitet og større holdbarhet?
Primera tilbyr også LX910 og Lx2000 etikettskrivere i farger
og / eller pigmentblekk og opp til 203 mm (8") utskriftsbredde.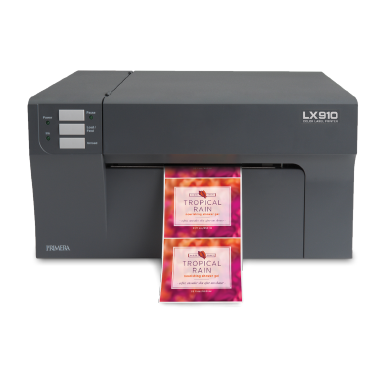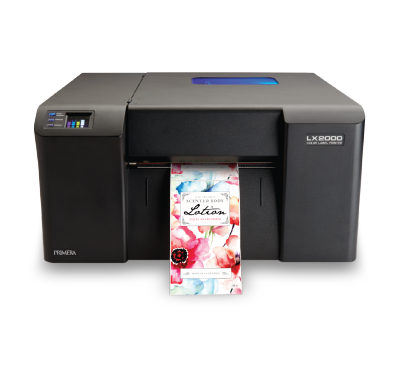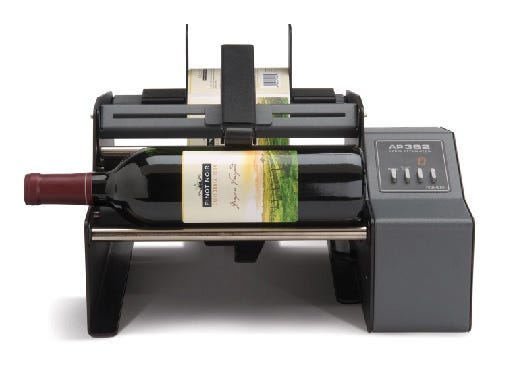 PRIMERA AP360 og AP362
etikettapplikatorer
Trenger du en bedre måte å påføre etikettene på? Primeras etikettapplikatorer i AP-serien er designet for å påføre etiketter raskt, rett og jevnt.
Opptil 1200 etiketter i timen
For sylindriske og koniske beholdere som bokser, flasker, krukker og rør.
Påfører etiketter nøyaktig på forsiden (AP360) eller for- og bakside (AP362)
Tåler stor belastning
AP550 etikettapplikator for overflater er også tilgjengelig med bruksområde som esker og firkantede flasker.
Har du spørsmål eller trenger du mer informasjon?
People
love

our products!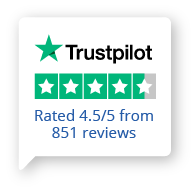 Absolutely the best decision
Absolutely the best decision I made was to get this printer!!!
I can print on demand labels, change any part of that I label or totally change it without
having to order out and wait for them to come in. No minimum number of labels, I just design
and print...if you need labels, this is the way to go for sure!
- David