PRINT PHOTOS ON-DEMAND WITH THE FASTEST & LIGHTEST PRINTER ON THE MARKET
NEW!
Impressa® IP60 Photo Printer - The Fastest & Highest Quality Photo Printer
The latest revolution in full-color digital photo printing is here: Impressa® IP60 Digital Photo Printer! This professional-grade printer was designed specifically for photo booths, professional photography, cruise lines, school and sports photography, event photography, amusement parks and much more. Not only is Impressa IP60 Digital Photo Printer the perfect photo booth printer and event printer, IP60 is also the ideal professional photo printer for studios. Using new, highly-advanced inkjet technology, Impressa IP60 has many advantages over traditional dye-sublimation photo printers:
Fastest Printing: 2x6 photo strips in 3.5 to 4seconds; 4x6 photos in 7 to 8 seconds, and 6x8 photos in 14 to 16 seconds
Lightest Weight: IP60 weighs only 8 lbs. (3.6 kg) – ideal for portability
Highest Print Resolution: up to 1200 x 4800 dpi—compare that to
More IP60 Advantages!
Most Versatile: print 2x6, 4x6, 6x6, 6x8, 6x12, 6x18, 6x24 (yes, panoramas!) without changing supplies
Widest Range of Substrates: gloss, matte, luster, woven, repositionable adhesive, you name it!
Easy to Load: simply snap in cartridge and drop in paper without dealing with unruly ribbons
Designed & Built in USA: Primera is one of the only major printer manufacturers that still builds its products in the USA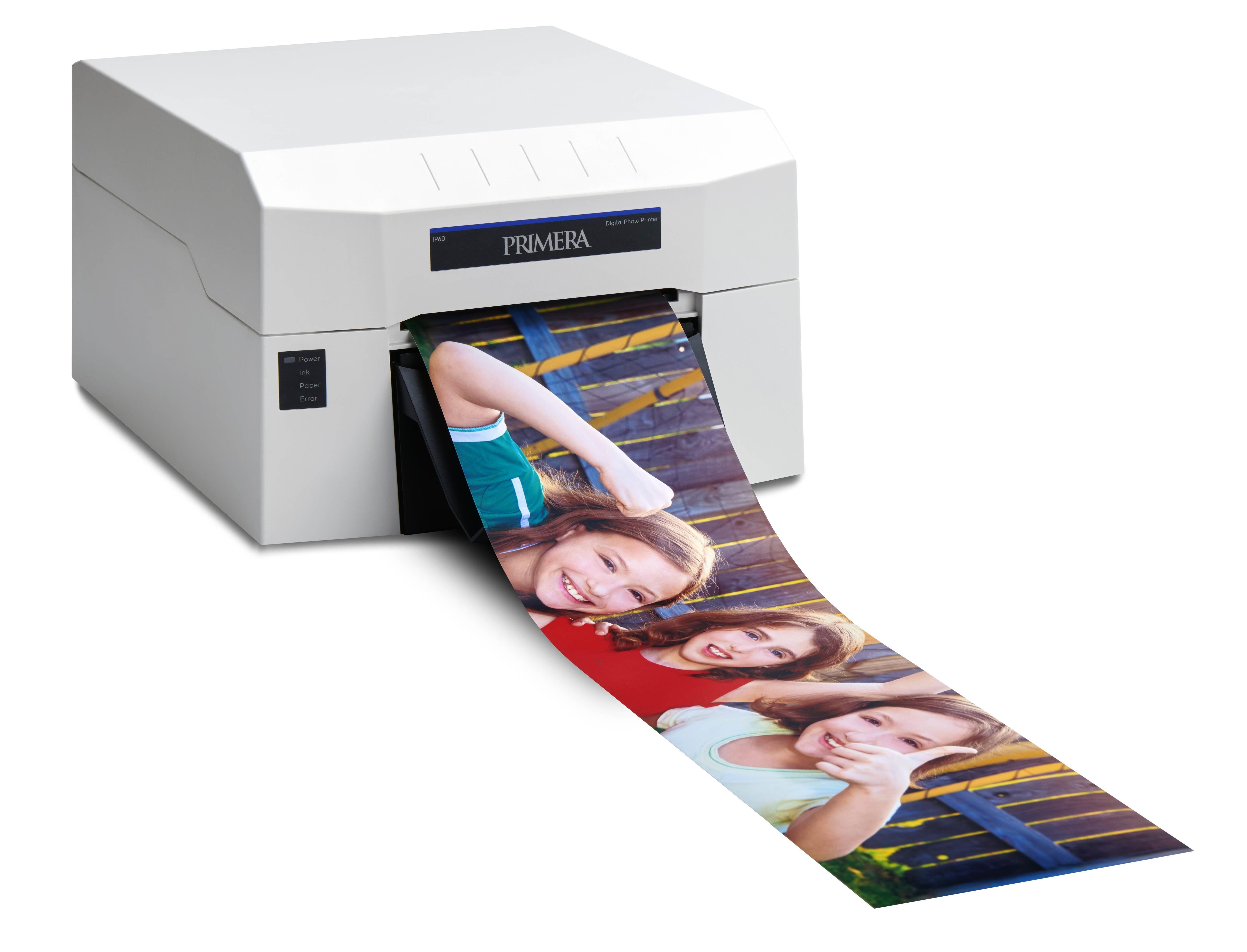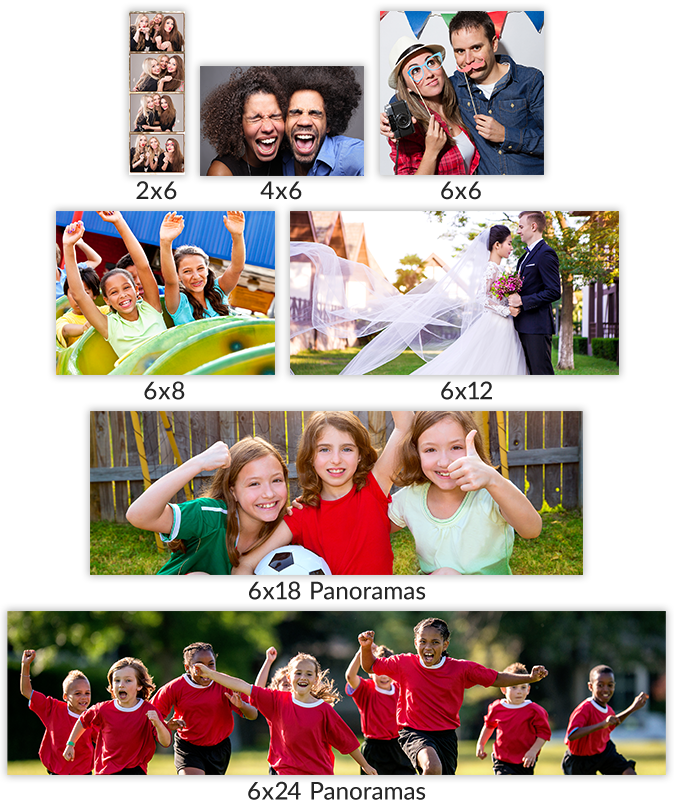 10 Ways to Earn More Money at Events
1. Custom Printed Postcards: Swap out your regular material with postcard stock. Great for photo booths located at tourist areas or destination weddings.
2. Print and Make Custom Props: Save time and money by printing your own custom props using our repositionable adhesive paper. Add names, photos of the bride and groom and personal messages to your props.
3. Print Custom Signs: Charge extra for a sign that reads. "Mr. & Mrs. Johnson cordially invite you to have your photo taken."

4. Stickers for ALL Prints Instead of Just Photo Paper. Offer your customers the option to upgrade their package by printing all of their photos on luster repositionable sticker paper.

5. Panoramic Prints: Impressa IP60 can print 2x6, 4x6, 6x6, 6x8, 6x12, 6x18 and 6x24 without changing supplies. Charge a premium to print panoramics at events.
6. Offer Specialty Materials: Not only can you charge extra for repositionable sticker paper but also for linen, metallic or magnetic photo paper.
7. Print Photo Magnets: Using our custom photo magnet material, print photo magnets for "Save the Date" cards, family photos, photo strips and more.
8. Make Animated GIF Flash Books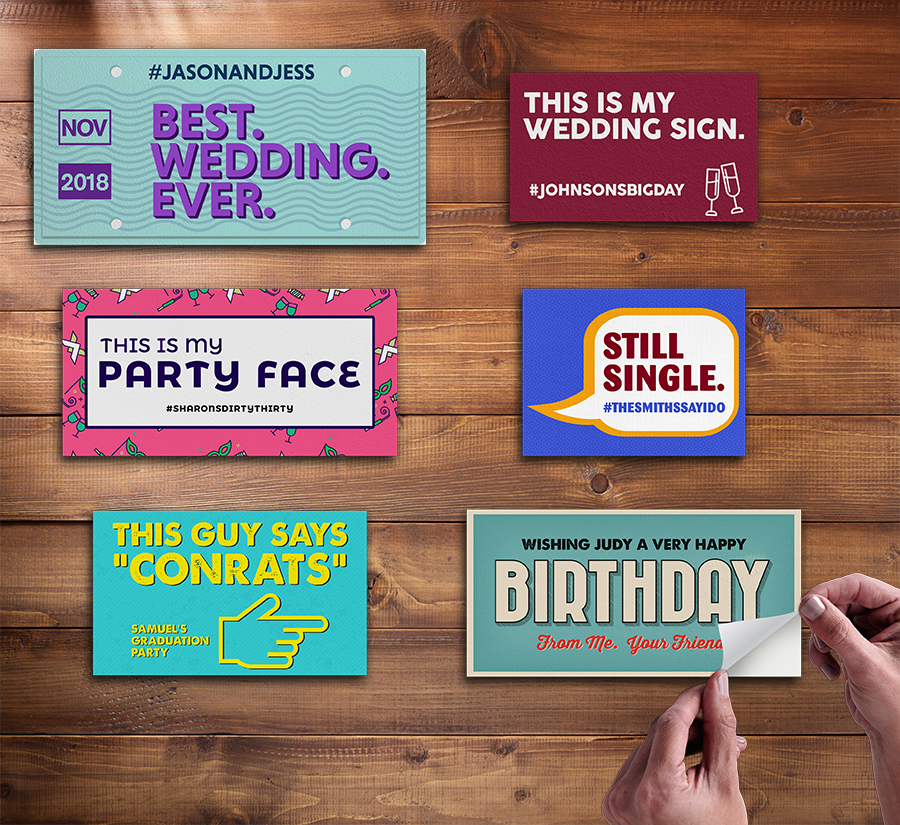 9. Print & Sell Jumbo Photo Strips:


Whether you print them on standard photo paper or on repositionable sticker paper, everyone will love a giant photo strip!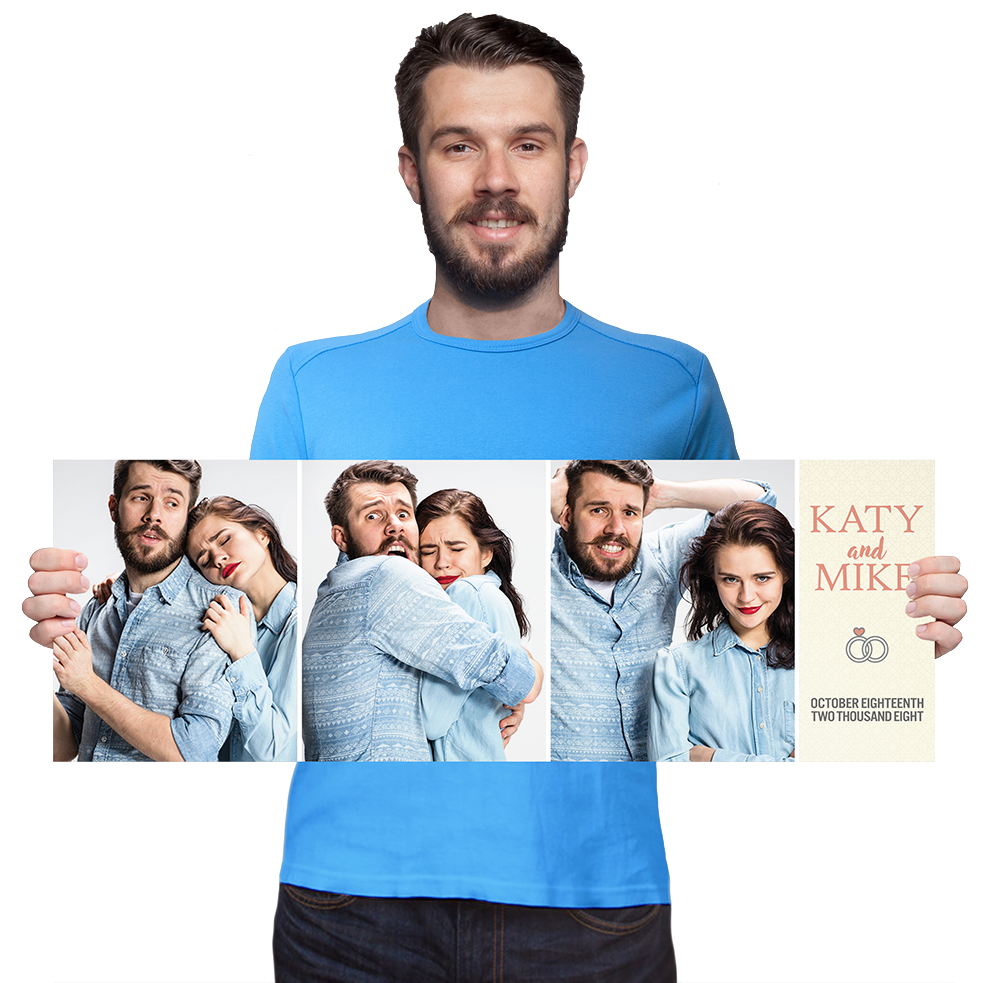 10. Make Photo Labels for Candles or Other Gift Items:
Print custom candle labels with photos and apply to candles and other gifts using our repositionable sticker paper. Great for photos with Santa, Mother's Day or Birthdays.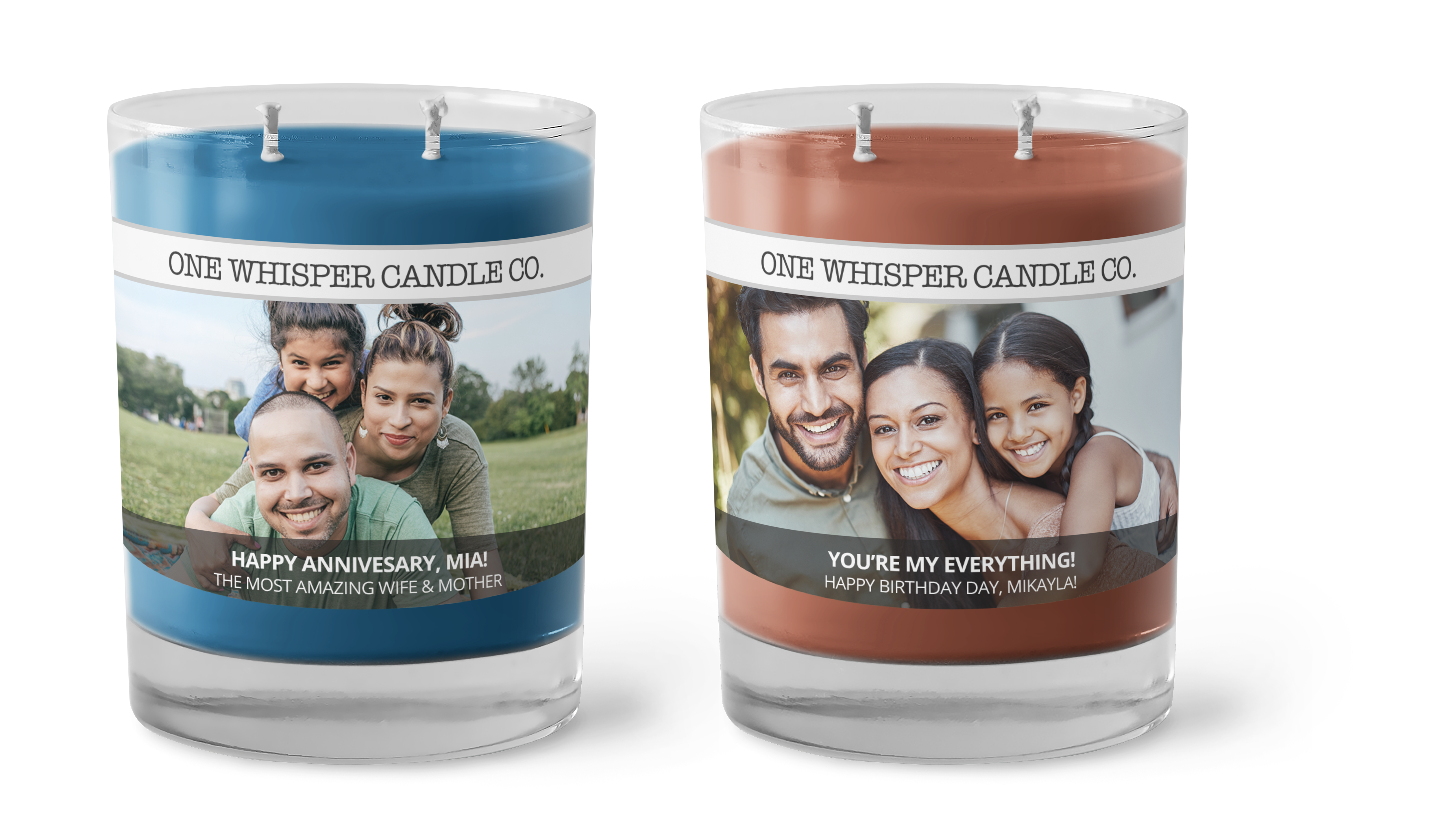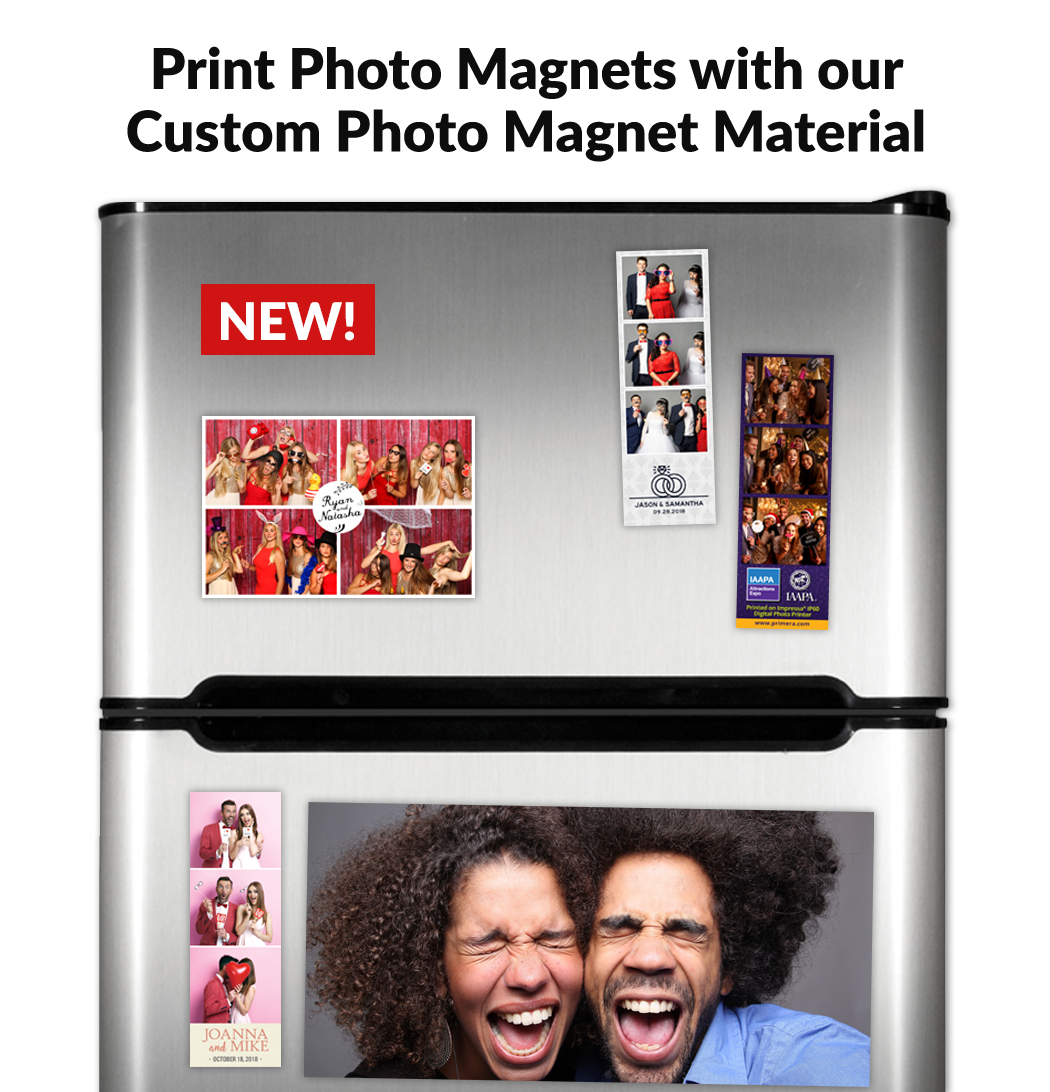 Primera Customers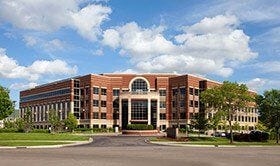 Primera's mission is to produce technologically superior products that offer a high degree of customer satisfaction and value while conducting business affairs with unparalleled integrity, courtesy and professionalism.