Order by 2:00pm (CST) to Ship Today

:
h :
min :
sec
The latest revolution in full-color digital photo printing is here: Impressa® IP60 Digital Photo Printer! This professional-grade printer was designed specifically for both mobile and fixed photo booths for use in:
Weddings

Corporate events

Birthdays

Nightclubs

Banquets

Passport kiosks

And much more!
Using new, highly-advanced inkjet technology, Impressa IP60 has many advantages over traditional dye-sublimation photo printers:
Fastest Printing: 2x6 photo strips in 3.5 seconds; 4x6 photos in 7 seconds, and 6x8 photos in 14 seconds
Lightest Weight: IP60 weighs just 8 lbs. (3.6 kg)
Highest Print Resolution: up to 1200 x 4800 dpi—compare that to 300 dpi on dye-sub!
Low Cost/Print: IP60 averages $0.12 (USD) per 4x6 photo
Most Versatile: print 2x6, 4x6, 6x6, 6x8, 6x12, 6x18, 6x24 (yes, panoramas!) without changing supplies
Widest Range of Substrates: gloss, matte, luster, woven, repositionable adhesive, you name it!
Easy to Load: simply snap in a cartridge and drop in your paper without dealing with unruly ribbons
Designed & Built in USA: Primera is one of the only major printer manufacturers that still builds its products in the USA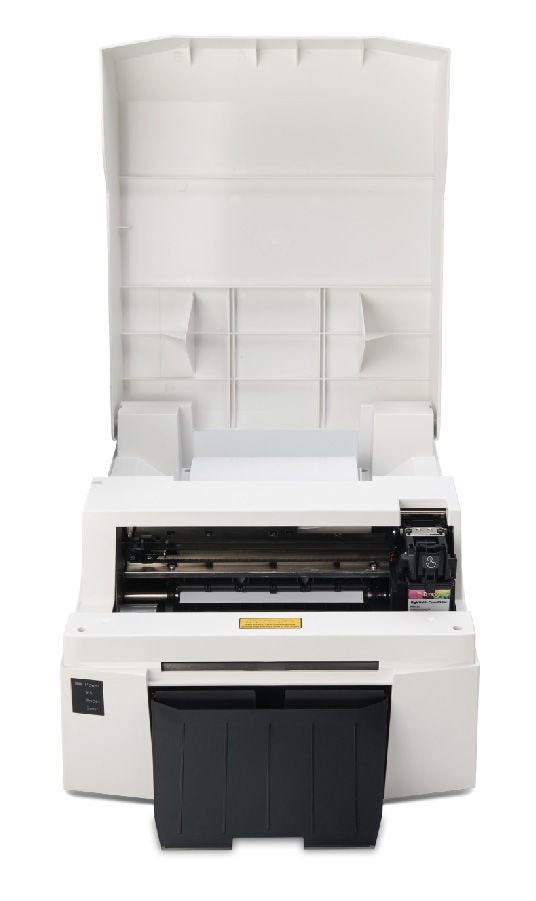 Interested in learning more? Contact us today for details!