RX500E RFID-ETIKETTENDRUCKER
RX500e RFID-Etikettendrucker
Drucken Sie Etiketten, Tickets und Tags mit dem Farbetikettendrucker von Primera
Mittels modernster hochauflösender Farb-Tintenstrahltechologie können Etiketten oder Schilder mit Geschwindigkeiten von bis zu 63,5 mm pro Sekunde in einer Breite von maximal 108 mm gedruckt werden.
Die eingebaute automatische RFID-Kodierung macht den Drucker ideal für Anwendungen, die sowohl Farbe als auch RFID benötigen, wie z. B. für die Herstellung von Etiketten oder Tags für Aktenordner, Asset-Tracking, Einzelhandels- und Bekleidungsetiketten, Datenspeicher, Laborproben, Armbänder, Identifikations- und Besucherausweise, Arzneimittel und vieles mehr.
Das integrierte UHF Lese-/Kodiermodul, geliefert vom RFID-Marktführer Honeywell®, unterstützt EPC Global Class 1 Gen 2 sowie ISO 18000 -6B und -6C.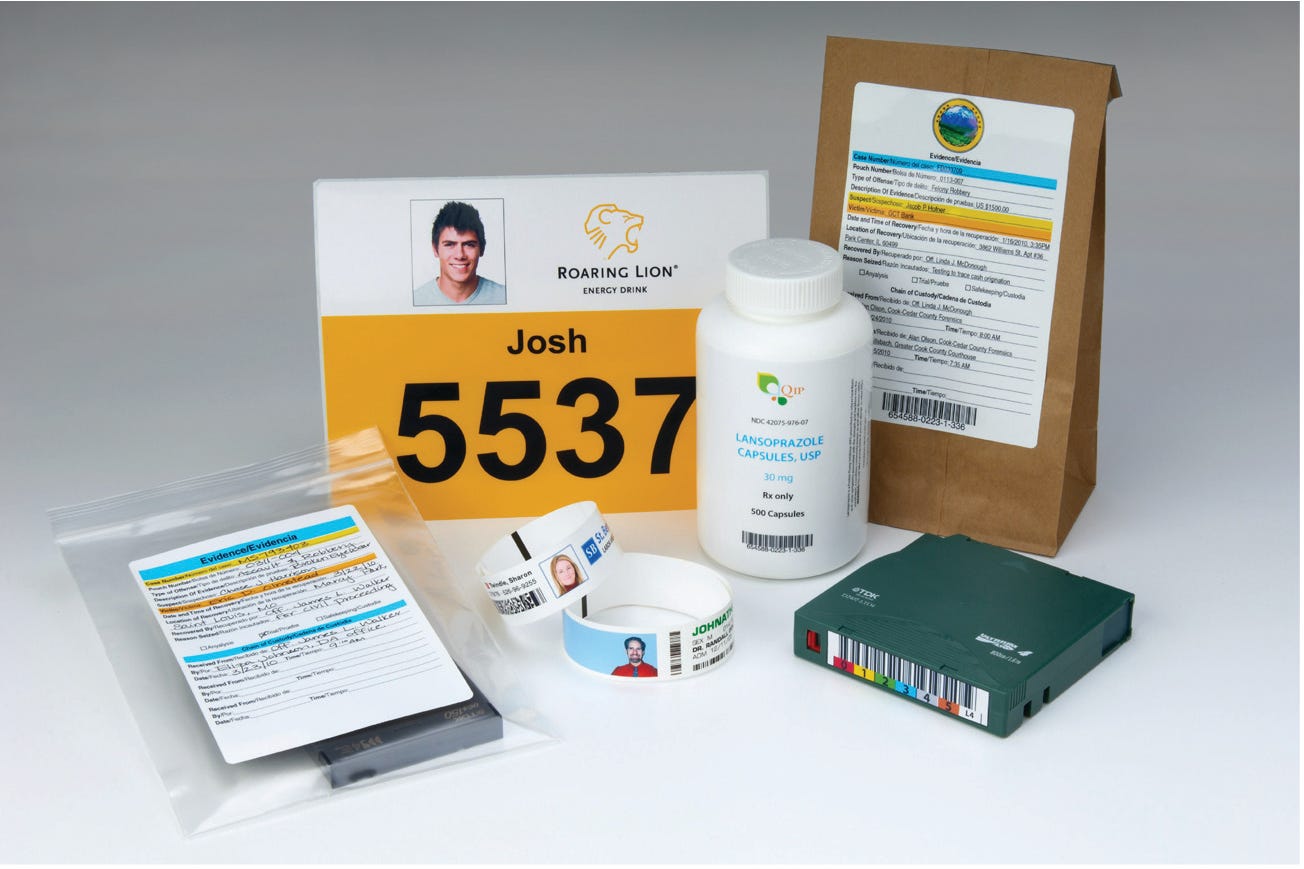 RFID-Druck auf Abruf: Schnell und zuverlässig
Der RX500e ist ein wahrer Bedarfsdrucker. Das bedeutet, er druckt, kodiert, überprüft und spendet jeweils ein Etikett oder hunderte nacheinander. Sie bestimmen die Anzahl der zu druckenden und zu kodierenden farbigen RFID-Etiketten oder -Schildern genau nach Ihrem Bedarf.
Eigenschaften

Integrierter UHF-Reader/Encoder from Honeywell® – für zuverlässiges, konsistentes Lesen und Schreiben von RFID-Inlays.
4800 dpi Druckauflösung – garantiert die Produktion von Etiketten in echter Fotoqualität zusammen mit ultra-scharfem Text, voll-farbigen Grafiken sowie hochauflösenden Linear- und 2D-Barcodes.
Ergiebige Dreifarb-Tintenpatrone – erleichtert die Lagerhaltung und eliminiert Druckkopf-Wartungen.
Verstellbare Antennenposition und variable Signalverstärkung – ermöglicht Funksignale perfekt auszulesen und ohne Überlappung auf nur einem Etikett zu kodieren.
Leichtgewicht mit kleiner Stellfläche – spart Platz und lässt Sie den RX500e ohne Probleme transportieren.
Kompatibel mit Windows® 7/10+ – ermöglicht die einfache Integration mit Industrie-Standards und kundenspezifischen Softwarelösungen von Drittanbietern.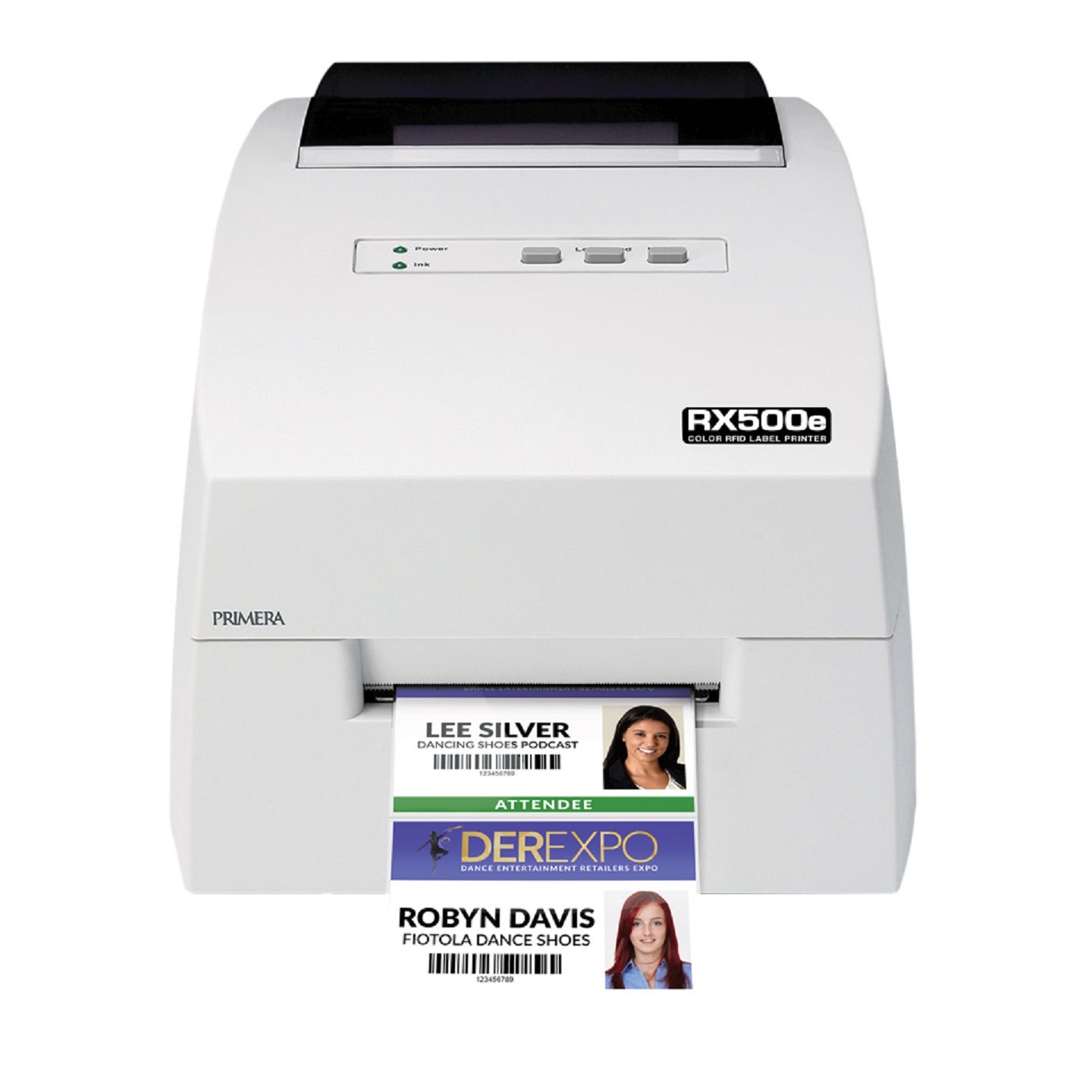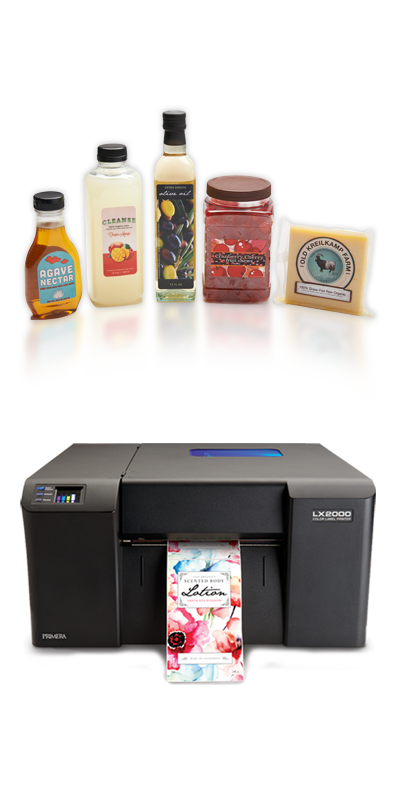 Primera Customers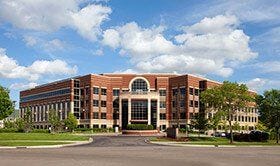 Primera's mission is to produce technologically superior products that offer a high degree of customer satisfaction and value while conducting business affairs with unparalleled integrity, courtesy and professionalism.