Print & Cut Labels, Decals, or Stickers
in Any Size or Shape
Revolutionary New LX610 Color Label Printer with Built-In Plotter Cutter
An invaluable tool for marketing departments and advertising agencies for the creation of short-run labels, stickers and magnets for:
Promotions

Prototypes

Mock-ups

Test Marketing

Color Studies

3D Mailers

and more
Have questions or need more information?
People
love

our products!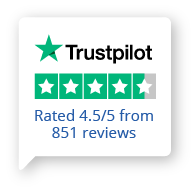 Absolutely the best decision
Absolutely the best decision I made was to get this printer!!!
I can print on demand labels, change any part of the label, or totally change it without
having to order out and wait for them to come in. No minimum number of labels, I just design
and print...if you need labels, this is the way to go for sure!
- David