Barcode Printers & Barcode Label Printers

BARCODE LABEL PRINTERS
Print custom barcode labels
Print industrial bar code labels on-demand with color
LX-Series Color Label Printers from Primera utilize 4800 dpi inkjet printing to produce high-quality barcode labels. Don't let the words "color label printer" throw you. These are serious, high-performance industrial barcode label printer that have the added capability of printing in full-color. This means you can add color logos, warning symbols or product photos with your bar code.
With the LX3000 Barcode Label Printer you can print:
Drum labels
Pallet labels
ODETTE labels
AIAG labels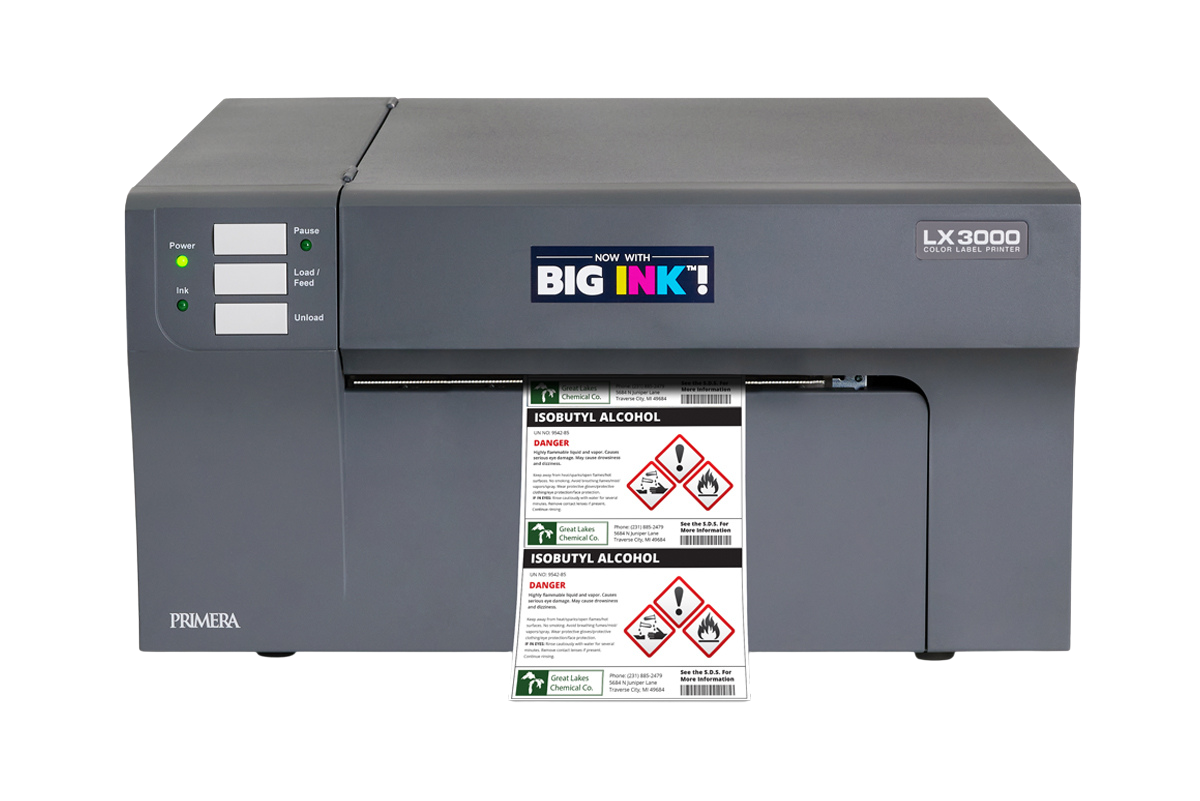 Better than thermal transfer
LX-Series Barcode label printers are typically less than half the cost of wide-format thermal transfer label printers. Thermal transfer printers often require frequent replacement of print heads costing several hundred dollars each. Additionally, barcode label printing with the LX-Series are scratch- and smear-resistant.
With the LX-Series, there are:
No waste, no lead times, no setup fee.
Low cost per label.
Print only what you need. No obsolete inventory.
Print all sizes, shapes and substrates from papers to polyesters and vinyls.
Variable data to personalize your labels one by one.


Browse a list of the well-known companies using Primera label printers.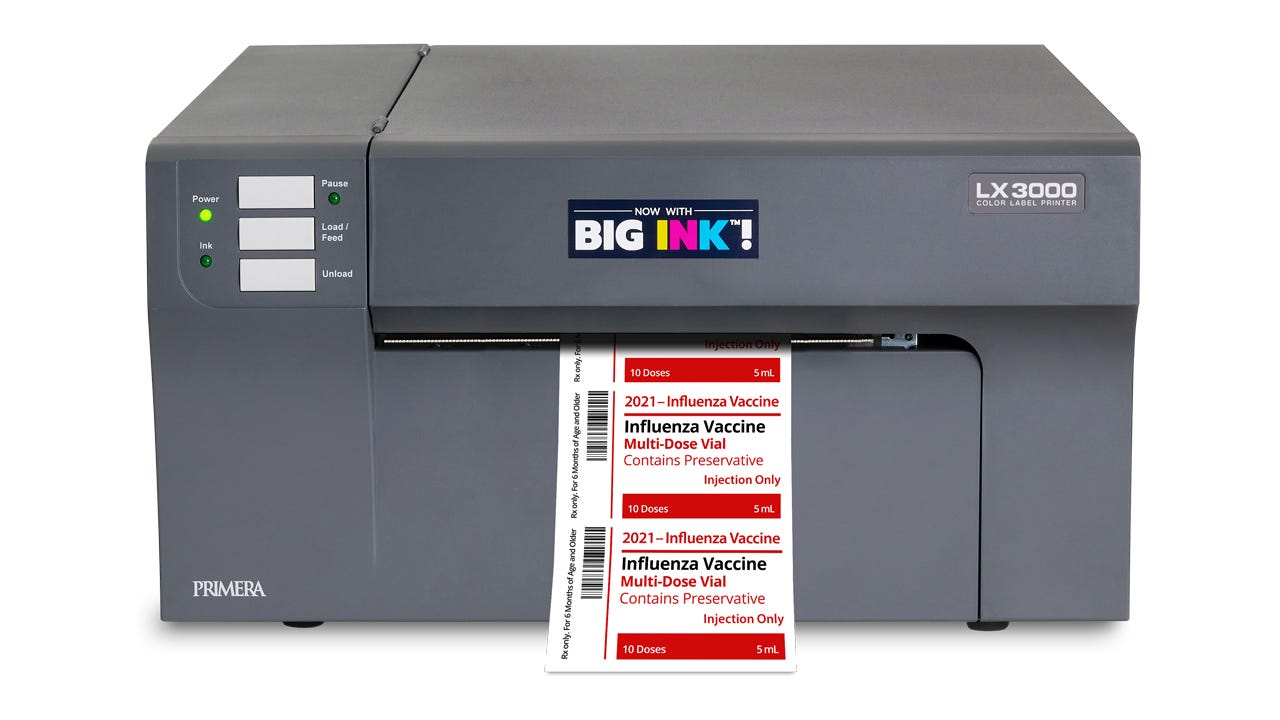 The Most Durable Barcode Labels On The Planet
Does your application require durable barcode labels that will last for years and even decades? If yes, the Catalyst® Laser Label Marking System is likely your best choice. Catalyst is an all-new type of industrial barcode printer. Instead of ink, it uses high-power, fiber-coupled laser diodes to "print" onto unique, pre-laminated labels. The result is a label that is resistant to practically any environment, including high and low temperatures, intense and constant UV light, abrasion, water, chemicals, and other liquids.
With this kind of performance, labels from Catalyst barcode label maker is perfect for asset tags. Vehicle and machinery labels. Aircraft, construction, tool and marine labels. Military assets. And so much more. There's even a built-in X/Y cutter blade for making labels of any size and shape up to 4.2" wide x 12" long. Catalyst is a first and only of its kind. It is available for duty beginning in June 2021.