Automatically copy and print discs for your school with a Primera Disc Publisher.
Educational institutions, from K-12 schools to colleges and universities, use automated duplicators and printers by Primera for the production of their CDs and DVDs.
Schools use Primera Disc Publishers for:
Recording of school performances, sporting events and concerts
Distribution of licensed software
Yearbook supplement for dances and events
Promotional DVDs for colleges and universities for recruitment
Education and training materials, lecture notes and more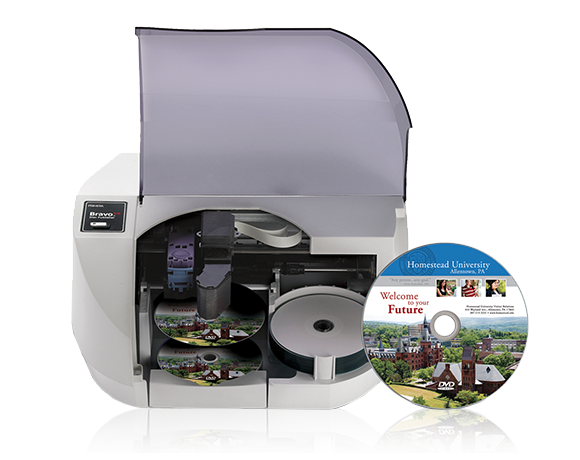 Several Models to Choose From
Entry-Level - Compact, reliable and affordable, the Bravo SE-3 Series Disc Publishers meet limited home and small business needs by recording and printing CDs, DVDs and Blu-ray™ Discs.
High-Performance - Bravo 4200-Series Disc Publishers offer higher throughput with up to 100-disc capacity. They are an excellent choice for organizations that demand solid performance and value for their duplicating needs.
Professional-Grade - Bravo 4202 XRP Disc Duplicators feature a rack mountable case and a lockable front cover and are ideal for production studios and other organizations that want to rack mount their hardware.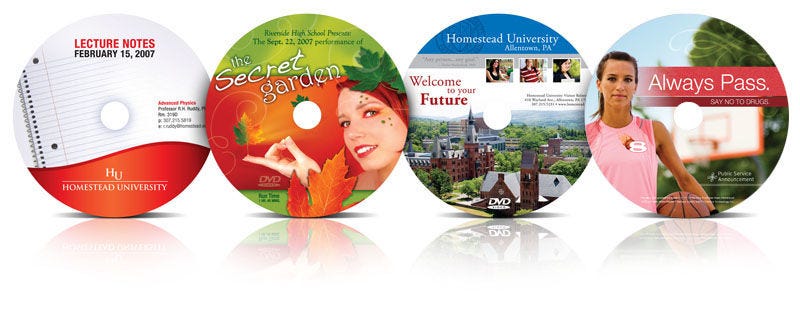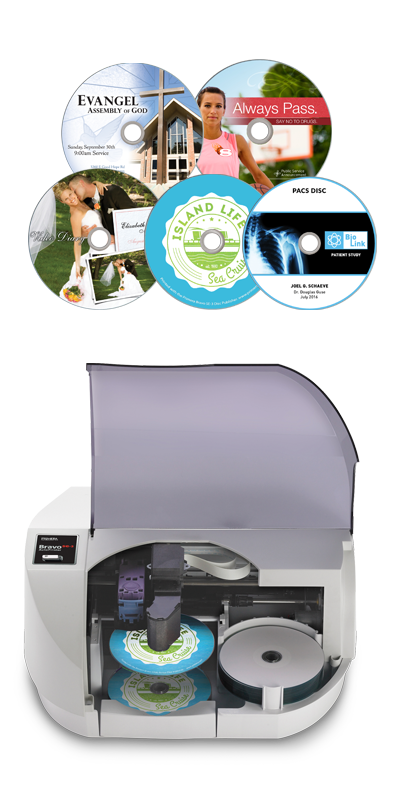 Testimonial
I love it. Your product was recommended to me by a colleague at the university where I work. He used one at his former position.
University
USA
Primera Customers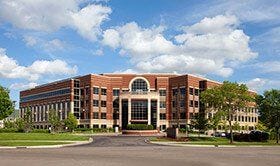 Primera's mission is to produce technologically superior products that offer a high degree of customer satisfaction and value while conducting business affairs with unparalleled integrity, courtesy and professionalism.