Bravo SE-3 Blu Disc Publisher
Capacity: Up to 20 discs
Drives: One recordable CD/DVD/BD
Printing: One tri-color inkjet cartridge
Throughput: Up to 36 CD/14 DVD/4 BD/hour
Features: Outstanding reliability
Voltage: 100-240 VAC
Bravo SE-3 Blu Disc Publisher
Bravo SE-3 Blu is a compact, all-in-one, automated disc production device that fits perfectly on your desktop. It automatically copies and prints up to 20 discs per job and is perfect for a wide variety of light-to medium-duty disc publishing jobs.
Features:
USB 3.0 – delivers the fastest possible recording speeds on CD-R, DVD-R and BD-R media
Only one tri-color ink cartridge for easy management
4800 dpi print quality
Compatible with Windows 7/8/10+ and Mac OS X 10.7 (or higher)
LG Blu-ray Disc™ recordable drive
Prints up to 270% faster than the previous model
Just a few of the most popular uses include content for police car video evidence, PACS images in radiology, court proceedings, worship services, high-resolution wedding videos, music CDs for bands to sell and photo collections for mission trips.
What's In The Box
Bravo SE-3 Blu Disc Publisher includes built-in DVD-R/CD-R/BD recordable drive and integrated 4800 dpi inkjet printing, color ink cartridge, Primera's PTPublisher™ for Windows® 7/8/10+ with SureThing™ Primera Edition design software, PTPublisher for Mac® OS X 10.7 or higher, power supply, USB 3.0 cable and instructions.
What are the prices of the duplicators?

Bravo SE-3: $1495
Bravo 4052: $2495
Bravo 4201: $2995
Bravo 4202: $3295

How much is the ink cartridge?

The cyan/magenta/yellow (CMY) cartridge is $56.95.

What are the main differences between the disc publishers?

• Disc Capacity:

Bravo SE-3 has a 20 disc capacity
Bravo 4200 APR, 4201 & 4202-Series have a 100 disc capacity
Bravo 4052 has a 50 disc capacity

Drives:

Bravo SE-3, Bravo 4052 and Bravo 4201: have 1 recording drive
Bravo 4202: has 2 recording drive
Bravo 4200 has no drives. Printer only.

Networkable:

Bravo 4201 and 4202-Series are networkable with optional PT Publisher Network Edition

Rack Mountable:

Bravo 4200 XRPs are rack mountable

External Catch Bin:

Bravo 4200-Series feature an external disc catch bin

What is the average cost per disc?
It depends upon the amount of coverage and the colors used in your designs.
Bravo SE-3 and Bravo 4200-Series: at 50% coverage at medium print resolution, cost per print can range from $0.05 to $0.18.
How many discs can you print per ink cartridge or set of ink carts?
It depends upon the amount of coverage and the colors used in your designs.
Bravo SE-3 and 4200-Series: at 50% coverage at medium print resolution, you'll get about 300 to 500 prints per ink cartridge.
What operating systems do these printers support?

Windows® 7/8/10+ or MacOS 10.11+

What is the highest resolution each printer is capable of printing?

All models can print up to 4800 dpi.

Do the printers come with software to design my discs?

Yes, it comes with a basic design program for Windows called SureThingTM and a basic design software for Mac called DiscCover. It allows you to import graphics, logos, etc. You can also design your labels in a full-featured design program, save them as high-resolution .jpg, .tiff, .bmp, .png or .pdf files and use our software to arrange them onto your label stock and print. Or, you can print directly from your own graphic design software, for example, Adobe Illustrator, as long as that software allows you to change the page size(s) to the size(s) of your labels.

Does any software come with the printers?

Yes. Bravo SE-3 and 4200-Series come with software for both Windows and Mac. The included Windows software is PTPublisher and SureThing CD Label Software. For Mac users, we include PTPublisher for MacOS 10.11+ with Disc Cover design software.

Do I have to buy my discs and ink from you?
No, you are free to purchase them from anyone you choose. Discs just need to be coated for aqueous inkjet printing. For non-Primera discs, you'll see varying levels of water-resistance, gloss and other characteristics. Remember to always test first! Our ink cartridges are designed specifically for our printers. So, you won't generally find them at brick-and-mortar retail stores. However, thousands of online resellers have them in stock, as does Primera's online store at www.primera.com.
Are your ink cartridges refillable?

No, they are not. They are designed and manufactured for one-time-only use.

Does USB 3.0 help with burning speeds?

At medium print speed, Bravo SE-3 and 4200-Series burns and prints CDs at 15 – 20 per hour and DVDs at 7 – 10 per hour. (USB 3.0 allows for BD-Rs to burn almost twice as fast)

How often do I need to change my print head?

Bravo SE-3 and Bravo 4200-Series utilize a single Cyan/Magenta/Yellow (CMY) ink cartridge that combines colors to make a process black. The print head is combined with the ink cartridge. Therefore, there is no need to ever "replace" your print head, as you get a new one with each cartridge change.

Do you offer any financing?

Yes! We have relationships with both PayPal and Credit Key. Ask your sales representative for more details on these programs.
Models
Bravo SE-3 DVD/CD Publisher
Bravo SE-3 Blu BDR/DVD/CD Publisher (Blu-ray Disc™ burner drive)
Bravo SE-3 AutoPrinter (No drives, for printing only)
Disc Capacity
20 discs
Recording Speeds
CD: 40x, DVD: 20x, DVD-DL: 10x, BD-R:12X (for Blu units only)
Recordable Formats

CD: CD-R, CD-RW, CD-Audio (CD-DA), Video-CD, MP3 to CD-Audio, most other industry-standard CD formats, and BD-R (for Blu units only)
DVD: DVD±R, DVD±RW, DVD±DL

Optical Drive
Latest generation CD-R/DVD±R recordable drives
Optional 12X BD-R drives
Print Method
Inkjet
Print Resolution
Up to 4800 dpi
Maximum Print Width
4.724" (120mm)
Ink Cartridge
One tri-color ink cartridge, Primera P/N 53334
Colors
16.7 million
Software
For the PC: PTPublisher™, SureThing™ CD Label Software Primera Edition
For the Mac: PTPublisher for Mac OS X 10.7 or higher with Disc Cover design software.
Media Types
Printable-surface DVD±R and CD-R; standard or water-resistant
Data Interface
USB 3.0 for CD/DVD/BDR
Recommended PC Minimum System Requirements:
Intel Celeron® Processor or higher, 2GB RAM or higher, 10GB or more free hard drive space, available USB 2.0. For optimal performance use USB 3.0.
Recommended Mac Minimum System Requirements:
1 GHz Intel processor or higher, capable of running Mac OS X v10.7 or higher, 1GB RAM, one available USB 2.0. For optimal performance use USB 3.0.
Operating Systems
Windows®: 7/8/10+
Mac: OS X v10.7 or higher

Electrical Rating
12VDC, 5A
Safety
UL, UL-C, CE
Global Compliance
RoHS, WEEE
Emissions
FCC Class B, CE
California Prop 65:
WARNING: Cancer and Reproductive Toxin - www.p65warnings.ca.gov
Power Requirements
100-240 VAC, 50/60Hz, 60 watts
Weight
17 lbs. (7.7 kg)
Dimensions
15"W x 7"H x 14.75"D
(381mmW x 178mmH x 375mmD)
Included:
PTPublisher Software for PC and Mac, one tri-color ink cartridge, two Tuffcoat© sample discs (CD/DVD)
Options

CD-R/DVD±R Media:

• TuffCoat Plus (white, standard printable surface)
• TuffCoat Extreme™ Media (glossy surface, water-resistant)

PTBurn Software Developer's Kit (SDK) for custom
configuration to 3rd party software applications
(available at no charge to qualified developers)

Warranty
One year parts and labor; optional
Extended warranties available

*Not network compatible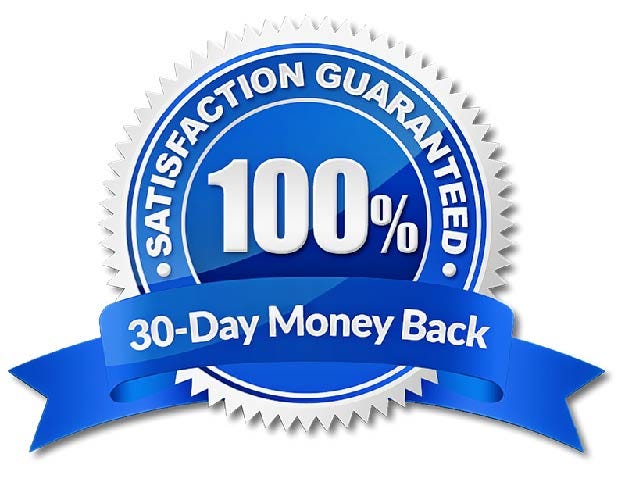 Worldwide 30-Day, 100% satisfaction guarantee.
Available 7AM – 10 PM M-F CDT (-5 GMT) and Saturday 11AM – 8PM CDT (-5 GMT)