Edible Image Printers & Edible Ink Printers for Cookies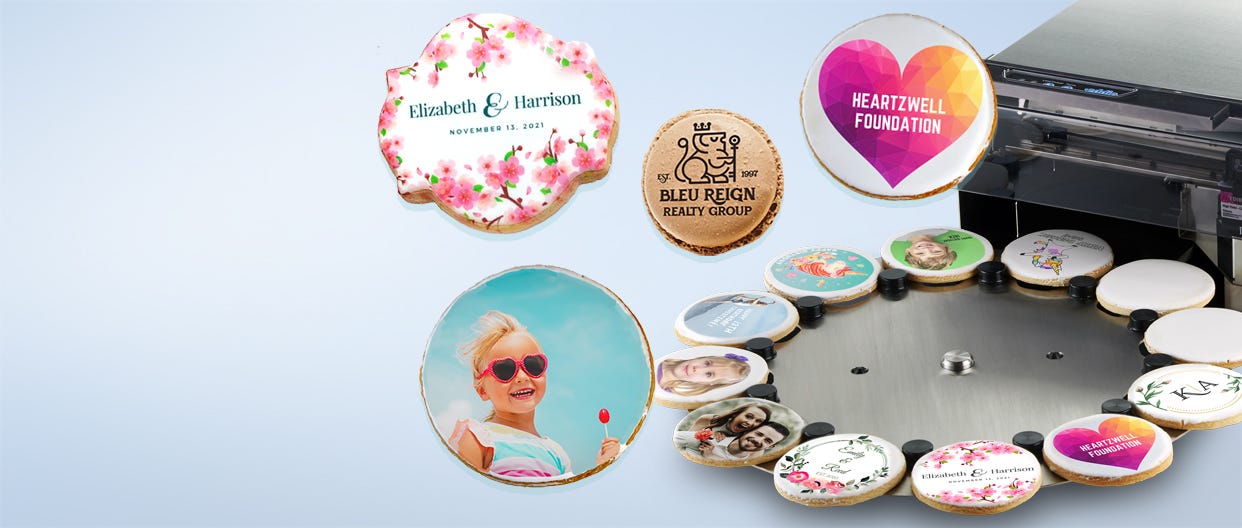 Edible Image Printers:
Print Directly
Onto Cookies,
Macarons, & More.

No frosting sheets required!
PRINT
Holiday cookies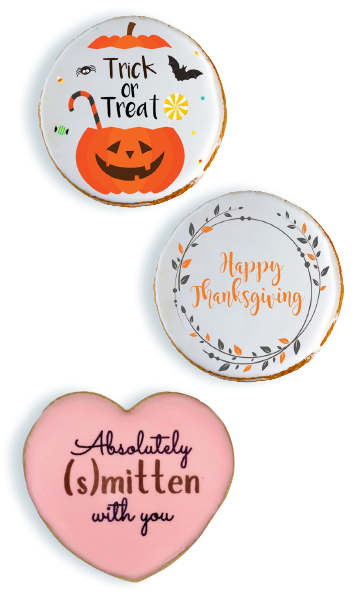 EDIBLE IMAGE PRINTER
FEATURES
Macaron Printer, Marshmallow Printer, and Cookie Printer
Print one cookie in 10 seconds or 12 in 2 minutes
Approximate ink cost per print is $0.06 per 3" cookie
Included tray holds 3" to 3.5"(76mm - 90mm) cookies
Also prints great on macarons, marshmallows, lollipops, white chocolate toppers for cakes and donuts,
and much more
Free tech support for life of the printer
One-year limited warranty
30-Day Money-Back Guarantee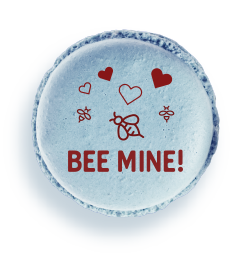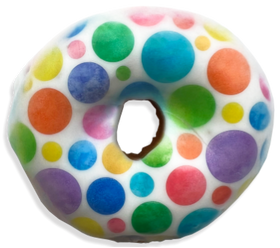 PRINT
Photos, Logos &
Text & Edible Images
directly
onto cookies, macarons,
marshmallows, white
chocolate toppers and
other confections.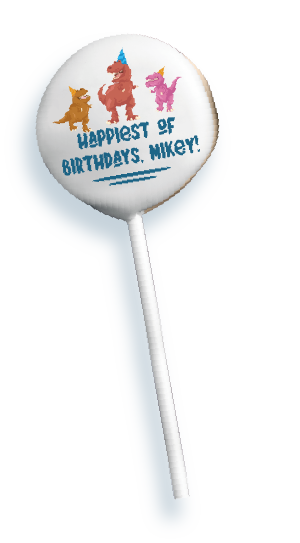 Watch Video
How Does the Edible Image Printer Work?
Eddie prints full-color photographs and text directly onto the surface of cookies, lollipops or other suitable food items. For example, the edible ink printer will hold up to twelve 3.5" (90mm) cookies on a circulating tray. Each cookie is automatically drawn into the printer one at a time. The printer then prints directly onto the surface of the item, rotates, and feeds and prints the next cookie.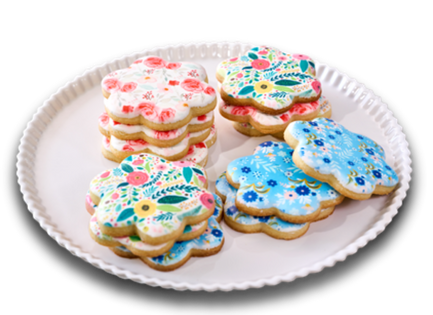 Food Industry Certifications
The print head and all inks are certified as GMP components. Eddie is Kosher Pareve Certified and is also the first and only edible ink printer ever approved by NSF®, a USA-based company that certifies hundreds of thousands of items used in food preparation, including tables, cookware, machines and other devices for use in food service. Read the white paper.
Primera Technology, one of the world's leading manufacturers of specialized digital printing equipment, is now using their expertise to design and manufacture an automated, desktop direct-to-cookie printer for cookies, candies, chocolates, macarons and more. Users will include bakeries, candy makers, caterers, food service, event planners and even amusement parks.
Make New Profits
Personalization is all the rage in today's consumer and B2B markets. The ability to offer a truly custom cookie with a personal message, photo or company logo is highly desired. Cookies are also produced quickly to maximize profit margins. No hand piping, frosting sheets or edible image printer paper is needed. Eddie prints directly onto the surface of the food item. Printed cookies or other food items are produced dry and ready for sale immediately after printing.
Cookies for Eddie typically cost from $0.35 to $1.50 USD each. Add $0.06 for ink at 50% coverage and charge $3.00 - $5.00 USD per cookie. The profit margins can quickly pay for the machine.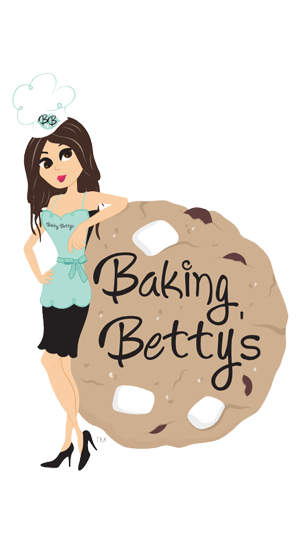 Case Study
Baking Betty's at the Mall of America
Watch how Baking Betty's at Mall of America Uses Their Eddie® Edible Ink Printer to Print Logo Cookies for Corporate Clients and Events. Learn how Eddie saves Emily, owner of Baking Betty's, time & money compared to other edible image printers on the market that require frosting sheets and multiple time-consuming steps. Other edible image printers also do not have NSF certification - Eddie is the first!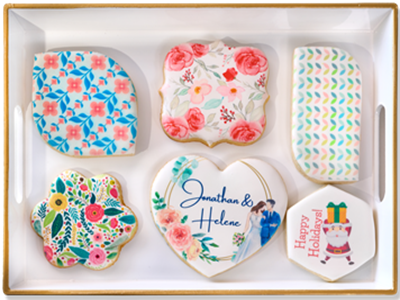 Print Different Shaped Cookies with Eddie's Manual Feed
Print Uniquely Shaped Cookies Using Eddie's Manual Feed
Eddie comes standard with a carousel for printing round cookies and other shapes; however, manual feed allows bakers to print uniquely shaped cookies like hexagons and plaques one at a time.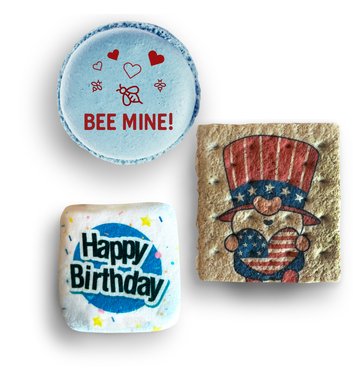 WATCH EDDIE PRINT ON DIFFERENT FOOD ITEMS
Print Cookies, Macarons & More in Different Shapes and Sizes
Eddie isn't just for circles only. Eddie prints onto squares, rectangles, stars, and even shapes such as a Christmas tree and more. You can also print onto other items such as marshmallows, lollipops, biscuits and crackers, potato chips and more. See video printing unique shapes from DTM-Print, our master distributor in Europe.
Print On Donuts With Eddie's New Platform Kit Accessory
Turn your Eddie into a Donut Printer!
New Platform Kit for Eddie the Edible Ink Printer lets you print onto objects as tall as 2", including donuts, bars, mini cakes, hamburger buns, and more!

Watch a donut being printed!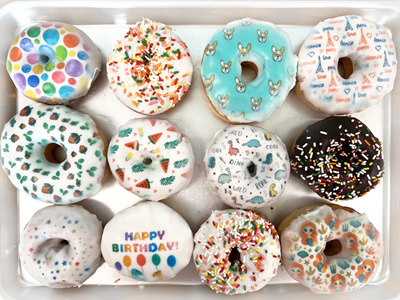 PRINT ON MARSHMALLOWS TO MAKE HIGHLY PROFITABLE CUSTOM S'MORE KITS AND CANDY POPS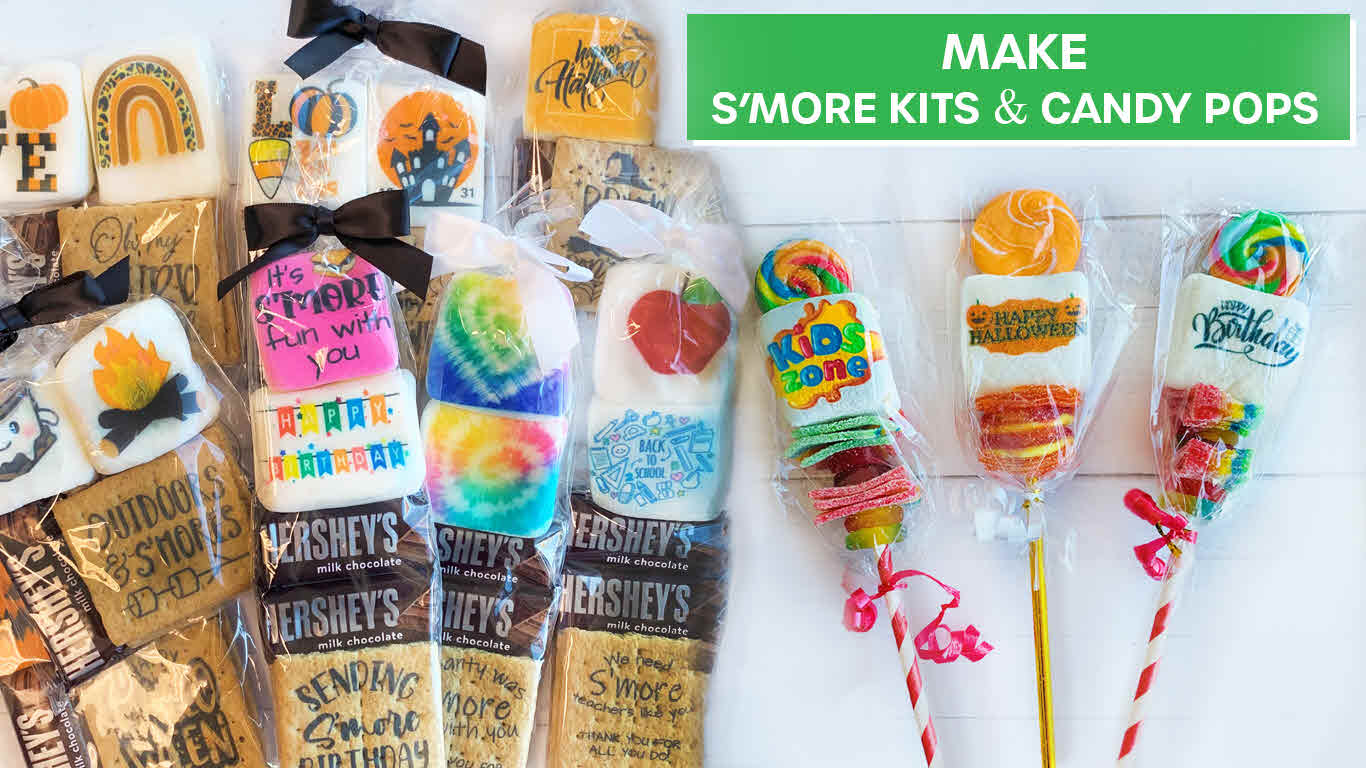 Turn quick profits selling s'more kits, and candy pops with marshmallows printed on Eddie. These colorful treats are highly profitable, are easy to produce, and can be customized by season, holiday, or event. They're great as birthday party favors or for fun around the campfire.
Contact Primera Today!
Call: +1 (763) 475-6676
Toll Free: 800-797-2772
Email: sales@primera.com
Live Chat: Available 7 AM – 10 PM M-F CDT, and 11 AM-8 PM Saturday.