Ihre eigenen Produktetiketten ausdrucken und anbringen
Primera Farbetikettendrucker
und Etikettenapplikatoren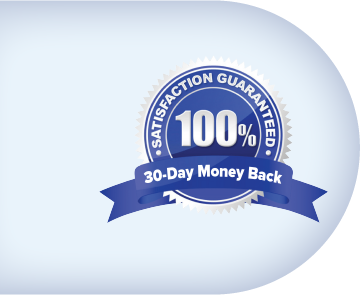 Kostenloser Versand
Kostenloser internationaler Versand für
Bestellungen über 250 USD

Geld zurück
30 Day Money-Back Guarantee
30-tägige
100% Zufriedenheitsgarantie.

Kostenloser Support
Verfügbar Mo–Fr 7:00 bis 22:00 CST,
Samstag 11:00–20:00 CST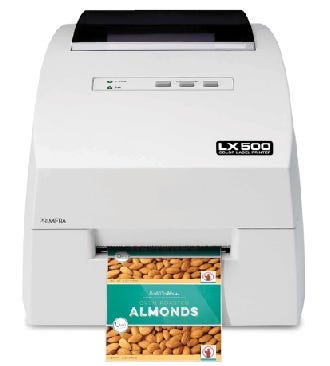 PRIMERA LX500
Farbetikettendrucker
Bis zu 1.000 Etiketten/Tag
Druckt Etiketten mit einer Geschwindigkeit von bis zu 63 mm (2.5") pro Sekunde
Druckt Etiketten von bis zu 114 mm (4.25") Breite
Optionaler Etikettenschneider
NEUER PRIMERA LX610
Farbetikettendrucker mit Plotter-Schneider
Revolutionärer neuer LX610 druckt und schneidet
Etiketten in jeder Größe und Form
Bis zu 3.000 Etiketten/Tag
Maximale Druckbreite 104 mm (4,1") (Stanzen), 127 mm (5") (vorgestanzte Etiketten)
Automatisches, eingebautes Stanzen
Druckt Etiketten von bis zu 114 mm (4.5") pro Sekunde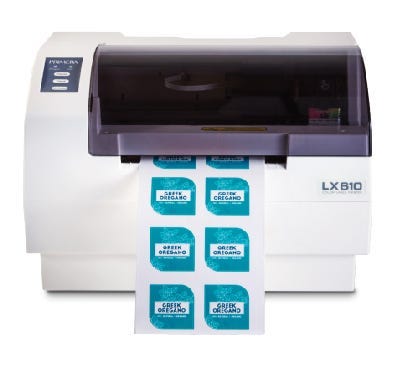 Sie müssen größere Etiketten bei höherer Kapazität und mit besserer Haltbarkeit drucken?
Primera hat auch die Farbetiketten-Drucker LX910 und LX2000 mit Farbstoff-
und/oder Pigment-Tinten und einer Druckbreite von bis zu 203 mm (8") im Sortiment.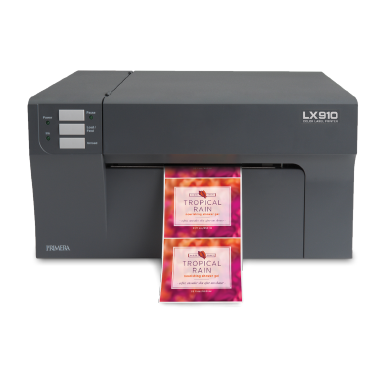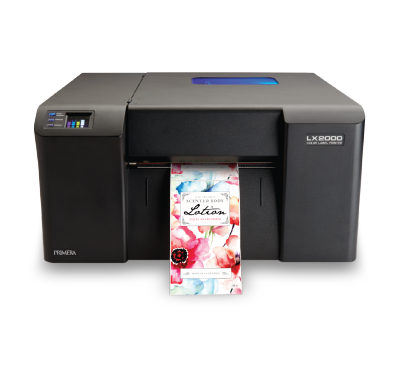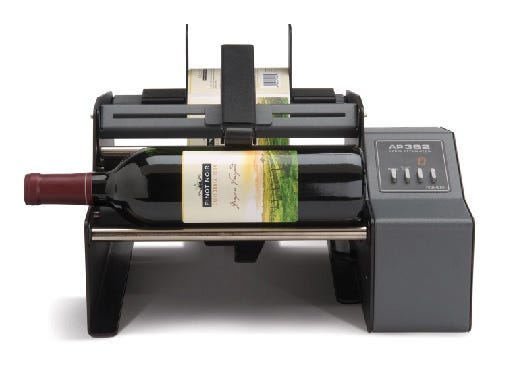 PRIMERA AP360 und AP362
Etikettenapplikatoren
Sie brauchen eine bessere Möglichkeit, Ihre Etiketten anzubringen? Die Etikettenapplikatoren der AP-Serie von Primera wurden so designt, dass sie Etiketten schnell, gerade und glatt anbringen.
Bis zu 1.200 Etiketten pro Stunde
Für zylindrische und sich verjüngende Behälter wie Dosen, Flaschen, Gläser und Tuben
Bringt Etiketten akkurat auf der Vorderseite (AP360) oder der Vorder- und Rückseite (AP362) an
Schwerlast
AP550 Flacher Etikettenapplikator auch für Kartons und quadratische Flaschen erhältlich
Sie haben Fragen oder möchten weitere Informationen?
People
love

our products!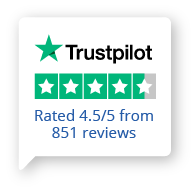 Absolutely the best decision
Absolutely the best decision I made was to get this printer!!!
I can print on demand labels, change any part of that I label or totally change it without
having to order out and wait for them to come in. No minimum number of labels, I just design
and print...if you need labels, this is the way to go for sure!
- David