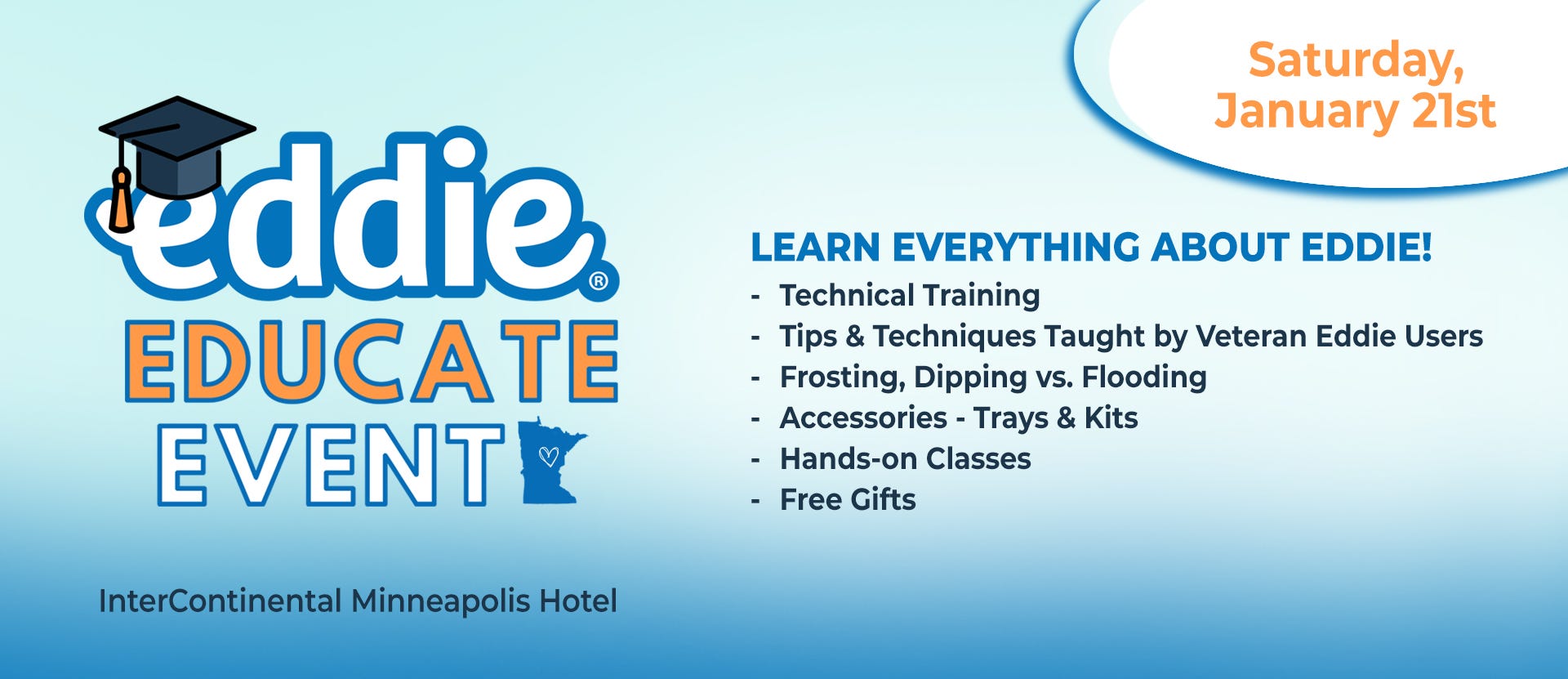 Registration is closed.
For questions or to cancel your registration please email marketing@primera.com.
Registration cancellations are due by December 21st, 2022.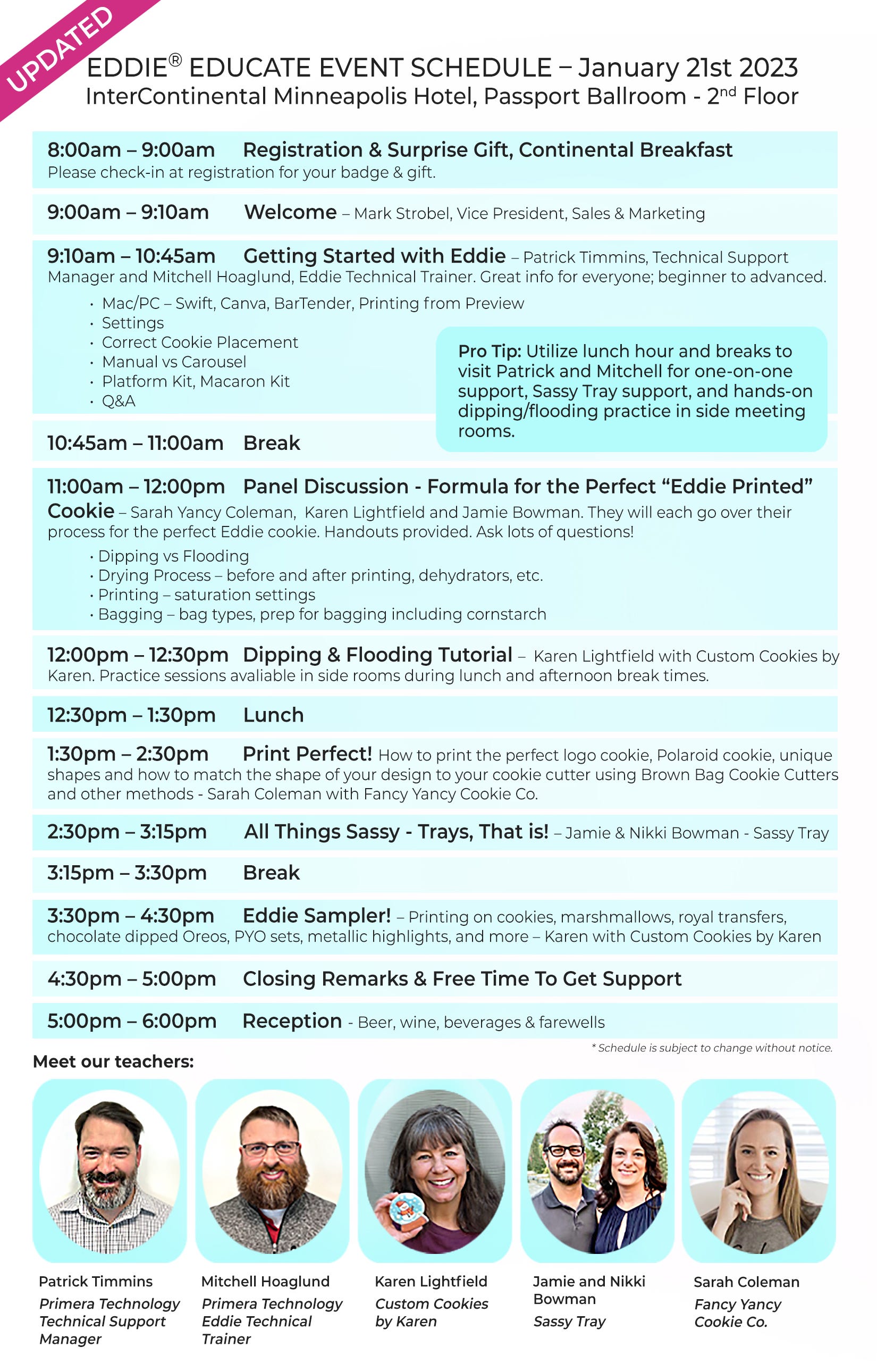 Eddie Educate Event
Please join Primera Technology for our First Annual Eddie Educate Event at the new and beautiful Intercontinental Hotel connected to the MSP Airport and near the Mall of America! Join us for a fun, full day of technical training and classes all designed to make you a success with Eddie!
Whether you're a new Eddie owner, a seasoned user, or if you're considering purchase, this is the event for you! Registration is free* and includes breakfast and lunch during the event.
Please email marketing@primera.com with any questions or call and ask for Jennifer, Marina or Kellie 763-475-6676.
Registration Cancellation Deadline:
December 21, 2022
.
**All travel and accommodations are the responsibility of the registered attendee. No children under the age of 18 at the event, please. A room block is available through December 31st at the InterContinental Hotel connected to the Minneapolis St. Paul Airport. There other hotels nearby. Standard rooms are $169 per night. Event will be held in the Passport Ballroom. Discounted parking for non-hotel guests is $10.00 per day or $15.00 overnight.